Bienes de equipo
Metal Core PCB

Precio : 30-210 USD
Custom low cost metal pcb from professional pcb manufacturer china shenzhen, PCBSKY provides best service metal core pcb prototype.
MCPCB, Metal aluminium Core PCB, thermal PCB - whichever name you prefer, they are all boards which use a base metal material as the heat spreader portion of the circuit board.
Base metals in the MCPCB are used as an alternative to FR4 or CEM3 boards for the ability to dissipate heat away from critical board components and to less crucial areas such as the metal heatsink backing or metallic core.
Metal Core PCB Fabrication Materials and Thickness
The metal core of the thermal PCB can be aluminum (aluminum core PCB), copper (copper core PCB or a heavy copper PCB) or a mixture of special alloys. The most common is an aluminum core PCB.
The thickness of metal cores in PCB base plates is typically 30 mil - 125 mil, but thicker and thinner plates are possible.
MCPCB copper foil thickness can be 1 - 10 oz.
Advantages of MCPCB board
MCPCBs can be advantageous to use for their ability to integrate a dielectric polymer layer with a high thermal conductivity for a lower thermal resistance.
Metal core PCBs transfer heat 8 to 9 times faster than FR4 PCBs. MCPCB laminates dissipate heat, keeping heat generating components cooler which results in increased performance and life.
Among all Metal core PCBs (MCPCBs, known for their ability to provide effective thermal dissipation for electronic products), Aluminum PCBs is the most common type - the base material consists of aluminum core with standard FR4. It features a thermal clad layer that dissipates heat in a highly efficient manner, while cooling components and increasing the overall performance of the products. Currently, Aluminum Base PCBs is regarded as the solution to high power and tight tolerance applications.
Pcbsky MCPCB Manufacture
Pcbsky has been offering MCPCBs manufacturing services for over six years. Our full feature metal core pcb making capabilities and value-added options including Free DFM Check allow you to get high-quality metal core PCBs done within budget. metal core PCBs printed by us are widely used for LED lighting, power equipment and automotive systems.
Not only our MCPCB is provided with professional levels of development and production, but also we may provide comprehensive technical support for area of semiconductor lighting from encapsulation to heat conducting and radiating of lamps and lanterns. We may assist, participate and develop independently radiating and heat conductive plan for you according to your needs.
Welcome to custom MCPCB from metal core pcb manufacturer at very competitive factory price. If you want to know more about the mcpcb cost, please contact us.
Ubicación :
Building 1, Huaide Cuigang Industrial Zone 3, Fuyong Street, Baoan District , Shenzhen, Guangdong 518103, China , 518103 Fuyong Street
,
Persona a contactar :
Mo Jack
,
+15 9 76 88 36 32
Buen trato: comprar del vendedor
Visita nuestra guía para una transacción segura! En ningún caso Algomtl no se hace responsable de los anuncios. Sólo la responsabilidad del vendedor o del comprador en caso de litigio está involucrado.
Por favor, lea nuestras condiciones de uso. También puede visitar nuestras
preguntas frecuentes
y ver nuestra información sobre los riesgos relacionados con la falsificación.
Esta página es acerca de los importadores y exportadores de
Metal Core PCB



Buscar en la categoria :

Bienes de equipo
Buscar en la categoria :
core, metal
Lunes 18 junio 2007
SARL REYNAERT IMPORTACIÓN/EXPORTACIÓN MATERIALES PARA CONSTRUCCIÓN / HERRAMIENTAS / CHATARRAS / MAQUINARIA PARA OBRAS UTILITARIOS Vendemos varias maquinarias para obras de marca CATERPILLAR, material de ocasion con procedencia de ESTADO UNIDOS, CANADÁ y FRANCIA ; FOB o CIF. Toda...
Martes 20 mayo 2014
Cantidad : 1000 - Precio : N/A
TV150A VGA KVM Chainable Extender over IP with Audio is the innovative solution applied for a wide variety of HID devices extending in terms of excellent compatibility of "True USB emulation" technique, even supports the latest 10- point touch screen, and signals extended...
335 - Dasi Township
+88 6 33 07 13 00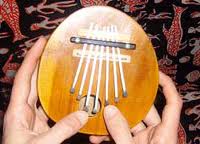 Lunes 25 marzo 2013
Cantidad : 12 - Precio : 62,00 €
Importador vende sanzas o carimbas: 12 cm de diámetro llaves metálicas, cara inferior de madera exótica y el fondo de medio coco. Muy buen sonido. Se venden en paquetes de 25 piezas: 62,50 € el lote oséa 2,50 € por pieza. Mínimo comprar un lote. Si esta propuesta le gusta, solo...
17110 - SAINT GEORGES DE DIDONNE
+33 6 81 16 68 53